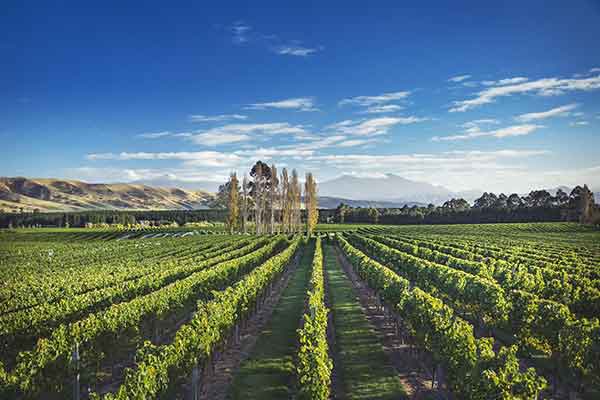 Marlborough, New Zealand
Situated on the north-eastern tip of New Zealand's South Island, Marlborough is a haven of new world winemaking & the home of Catalina Sounds. Marlborough quickly earnt a seat at the table when wine connoisseurs all over the world grew to love our hallmark style of Sauvignon Blanc; a sublime and complementary balance of lively fruit and unmistakable acidity.

The Sound of White Vineyard
The Sound of White.
Being in a place where you can hear nothing. Just like walking through our vineyard in the middle of winter. The mountains framed by the snowy Waihopai mountain ranges. It's white on white. The inspiration for our wine and vineyard name. Situated in the Waihopai Valley, which forms part of the sought-after Southern Valleys sub-region, the Sound of White Vineyard was first planted with vines in 2005.
An awe-inspiring and peaceful place in Marlborough elevated some 200m above sea level, with its own micro-climate and distinct soil profiles that create real wines of place. A unique site, one which our Winemaker Matthew Ward is truly enamoured by.
Today, we have 31.6ha under vine, growing Sauvignon Blanc, Pinot Gris, Chardonnay & Pinot Noir. The wines we produce from Sound of White are compelling, honest and pure and they speak specifically to the Waihopai Valley. They are beautifully defined with a clear backbone of acidity and effortless power.

Terroir
Our vineyards, both owned and grower are situated across the three sub regions of the Wairau, Southern and Awatere Valleys in Marlborough.
Each sub-region has unique soil profiles, from the stony, free-draining alluvial soils of the central Wairau Valley and the clay rich loams of the Southern Valleys, through to the stony silt loams of the Awatere Valley.
These diverse soils create depth and nuance that make our wines uniquely Catalina Sounds.