Catalina Sounds
ARE YOU OVER THE AGE OF 18?
X
Join our mailing list and receive 15% off first purchase
Receive complimentary delivery on your first order
and exclusive promotions
Thank you for joining our mailing list. Your exclusive code has been emailed to you.
Join the club
Want hassle free amazing value wines delivered to your doorstep every month? Then become a member and every other month we'll deliver you a mixed six pack of Catalins Sounds's finest drops for just $95.
We'll also throw in the following:
Caps, T-shirts & other merch: we'll kit you out good
20% off anything else you purchase from the site
Catalins Sounds recipes and other goodies
Invites to Live Large events
We'll even throw in a special birthday gift
Zero commitment, if you change your mind, you can cancel at anytime just email us at orders@catalinasounds.co.nz
Sound good? Hell yes!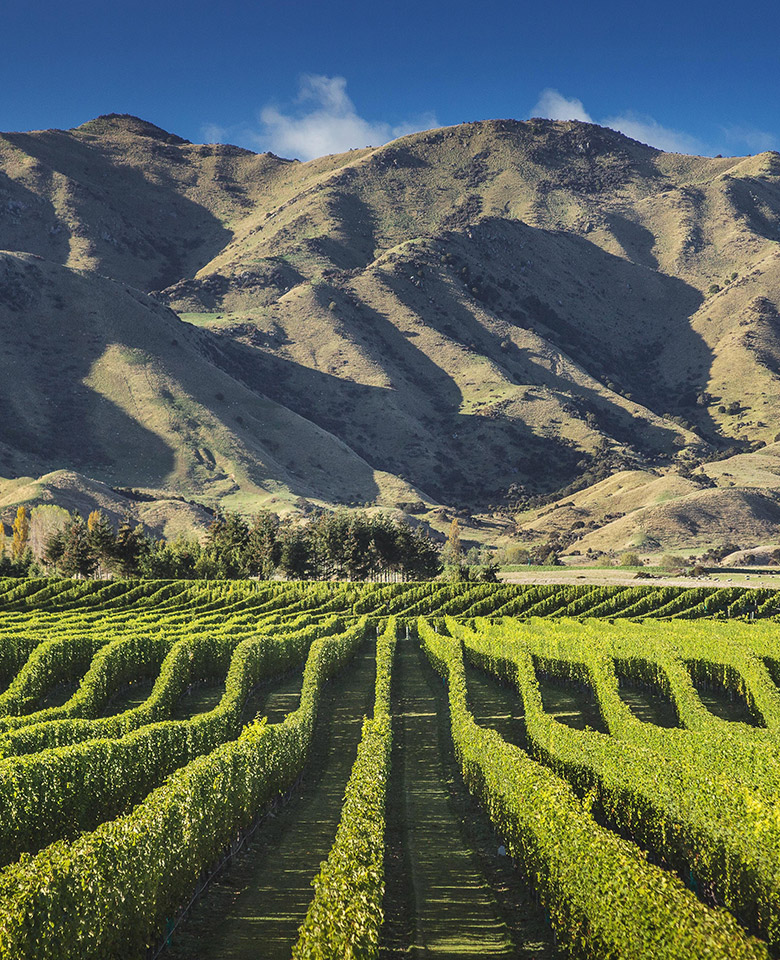 A SINGULAR VISION
Our journey started in 2005 with a singular vision to produce the best wines in Marlborough. Named after the majestic Catalina flying boats that once flew across the vast Marlborough Sounds, Catalina Sounds produces wines that are unique with minimum intervention and are true to their vineyard sites while capturing the best of the region.
We have evolved from our humble origins, building a reputation for producing premium Marlborough Sauvignon Blanc throughout the world. Now we are pushing into new varieties such as Pinot Noir and Pinot Gris. We have also created a single vineyard range from our home vineyard Sound of White, as well as a sister brand Crowded House.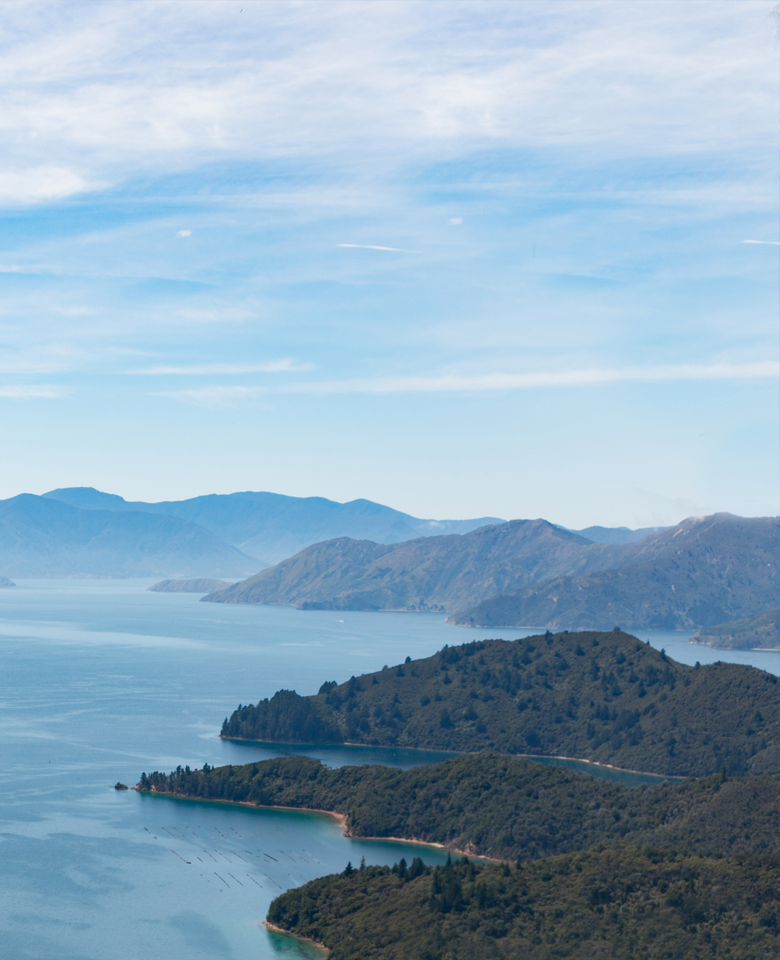 THE SOUND OF
WHITE VINEYARD
The Sound of White vineyard is the home of Catalina Sounds. When it snows you hear nothing. It is white on white. Fourteen years ago, this land was a blank canvas. A peaceful remote haven in the snowy shadows of the majestic Waihopai Ranges.
Now it is the bedrock of our wines. Exceptional beauty, unique fruit and our inspiration.
A special part of Marlborough.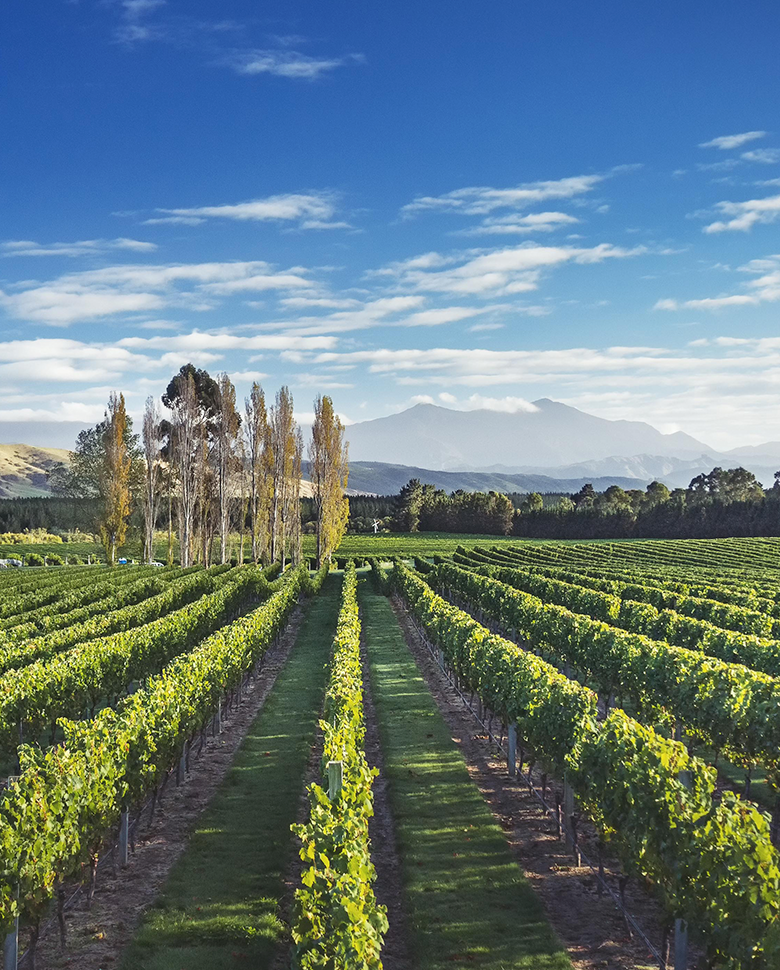 MATT WARD
WINEMAKER
When you're born and bred in Marlborough, the wine industry is bound to rub off on you, and for Matt, that was very much the case. Having honed his craft at some of New Zealand's most renowned wineries including Mahi Wines, Seresin Estate and Wither Hills as well as vintages at Domaine De Montille in Mersault France, Penner-Ash in Oregon and Weingut J.L. Wolf in Wachenheim Germany, Matt is proud to now call Catalina Sounds home.
Matt's winemaking philosophy is simple - produce wines of exceptional balance. To him, balance is as important in wine as it is in life – we need it to be the best we can be. Matt's aspiration at Catalina Sounds is to continue producing excellent quality wines of beautiful fruit expression, interest and finesse. He strives to create wines of great honesty and integrity that are a true to their site, while working to build complexity and longevity into the wines.
FRASER BROWN
VINEYARD MANAGER
Growing up on a farm, Fraser spent much of his youth outdoors. Upon leaving school, he worked in the adventure tourism industry before persuasion from his family resulted in him working alongside his father in vineyard management and contracting. His father instilled in him that hard work and staying one step ahead of the vines will be rewarded with the perfect grape come harvest time.
After many years of experience, the opportunity to work with Catalina Sounds arose in 2011 and it was an easy decision to make. Upon first arriving at Sound of White, childhood memories of growing up in the country came flooding back. With sheep grazing the paddocks around the vineyard, ducks on the pond and views to the mountains and sea, he knew he'd found his calling.
CONTACT
Address
1397 Waihopai Valley Road
RD6, Blenheim, 7276
New Zealand

DISTRIBUTORS
New Zealand – red + white cellar
Sound of White
Sauvignon Blanc
Sound of White
SINGLE VINEYARD
Out of stock
Price per bottle. Available for sale as a 12 pack
Bob Campbell MW - The Real Review - 7/2/20
94 POINTS
Last tasted nearly two years ago. Whole-bunch pressed and fermented in large oak foudres to add both complexity and texture. Rich, creamy, textural wine with capsicum, nectarine and passionfruit flavours gaining extra complexity from nut and ginger lees characters. Still crisp and youthful but showing good integration after a little bottle age. (2017 Vintage)
Winestate Magazine Recent Releases - June, 2018
4 STARS
A riper, full-bodied style of sauvignon; more apricot and peach in spectrum than citrus and grass. There is a touch of barrel-aged character, with some nutmeg notes coming through. Nicely constructed, this is an attractive wine with a long creamy finish. (2017 Vintage)
Sam Kim - Wine Orbit - 13/5/20
94 POINTS
A wine of purity and poise, the elegantly lifted bouquet shows white flesh nectarine, Gala apple, lemon peel and green tea aromas with a touch of oatmeal complexity. The palate offers excellent concentration and focus, backed by firm acidity, leading to a wonderfully long structured finish. At its best: now to 2027. (2017 Vintage)
Sound of White
CHARDONNAY
Sound of White
SINGLE VINEYARD
Out of stock
Price per bottle. Available for sale as a 6 pack
Campbell Mattinson – The Wine Front – August, 2018
93 POINTS
Inaugural release of a Sound of White Chardonnay. From a single vineyard. Marlborough. Intensity to die for. Impact from the outset. It's gone through full mlf and it shows: honeysuckle, condensed milk and caramel-like characters show through bright, dense peach and nectarine. It will be too much for some - it's almost into butter ball territory, and will provoke a fierce reaction as a result - but if you're looking for a chardonnay with the throttle pulled right out, look no further. Boom.
Bob Campbell - The Real Review - 7/2/20
92 POINTS
From Catalina's Sounds of White vineyard in the Waihopai Valley. Tangy, fruit-focused chardonnay with green apple, lime, subtle toast and gingery yeast lees characters. A fresh, crisp wine that promises to age well.
Sam Kim - Wine Orbit - 13/5/20
93 POINTS
Exhibiting a sense of restraint, the wine shows apple, peach, nougat and almond notes on the nose, followed by a beautifully weighted palate that's flowing and linear. It's elegantly styled with pristine fruit flavours and fine texture, leading to a prolonged refined finish.
Michael Cooper
4.5 Rating
The elegant, youthful 2017 vintage (4.5*) was estate-grown and hand-harvested in the Waihopai Valley, and fermented and matured in French oak puncheons. Fragrant, fresh and full-bodied, it is vibrantly fruity, with vigorous grapefruit and peach flavours, biscuity, mealy notes adding complexity, and a long, creamy-textured finish. Best drinking mid-2020+. (2017 Vintage)
Sound of White
PINOT NOIR
Sound of White
SINGLE VINEYARD
Out of stock
Price per bottle. Available for sale as a 6 pack
Bob Campbell MW - The Real Review - 7 February 2020
90 POINTS
Well made, classical Marlborough pinot noir with typical red fruits, dried herb and subtle earthy-savoury flavours. A medium-bodied red, with a core of sweet fruit balanced against fine, drying tannins.
SILVER MEDAL - Decanter World Wine Awards - September 2020
SILVER MEDAL - New Zealand Wine of the Year - August 2018
Catalina Sounds
Sauvignon Blanc
Catalina Sounds
SINGLE VINEYARD
Out of stock
Price per bottle. Available for sale as a 6 pack
Bob Campbell MW - The Real Review - 7/02/2020
91 POINTS
Gently tangy sauvignon blanc with lime zest, passionfruit and peppery capsicum flavours. Subtle fruit sweetness contrasts nicely with the wine's grassy character. An ethereal texture adds further appeal.
Sam Kim - Wine Orbit - 13/5/20
94 POINTS
Offering outstanding fruit purity and intensity, the wine shows kaffir lime, Granny Smith apple, jalapeno and white floral characters on the nose, leading to a concentrated palate that's pristine and flavoursome. It's fabulously composed and expressed with a lingering delicious finish. At its best: now to 2025.
Michael Cooper - 25/10/19
Top Sauvignon 2019
Intensely aromatic, this refined wine has excellent weight (12.7% alc/vol), vigour and depth of tropical-fruit flavours, a herbaceous undercurrent and a crisp, sustained finish.
CATALINA SOUNDS
PINOT GRIS
CATALINA SOUNDS
Out of stock
Price per bottle. Available for sale as a 6 pack
Sam Kim – Wine Orbit, 13/05/2020
93 POINTS
Beautifully poised and restrained, the elegantly fragrant bouquet shows white flesh nectarine, fresh pear, lemon zest and floral aromas. It's concentrated and brilliantly focused on the palate, offering excellent fruit purity and fine texture, leading to a lengthy mouth-watering finish. (2019 vintage)
Gold Medal - NZ International Wine Show - September, 2018
(2018 vintage)
Gold Medal - The Marlborough Wine Show - September, 2018
(2018 vintage)
Silver Medal - NZ Wine of the Year - August, 2018
(2018 vintage)
CATALINA SOUNDS
PINOT NOIR
CATALINA SOUNDS
Out of stock
Price per bottle. Available for sale as a 6 pack
Sam Kim from Wine Orbit - 13 May 2020
91 Points
Winestate Magazine - 1 October 2019
4 Star
Intense oaky nose with minty red fruit notes. Attractive, tight, tannic palate with good primary fruit and a hint of cedar oak.
Winestate Magazine - 8 October 2018
4.5 Star
Very opulent rich nose with boysenberry, plum and red cherry. A touch of rose petal and marshmallow too. A generous fruited wine with a distinct thread of powdery tannin running through. Nice length.
International Wine & Spirit Competition - August 2018
Silver Medal
Sommelier Wine Awards - United Kingdom - May 2018
Gold Model
CROWDED HOUSE
Sauvignon Blanc
CROWDED HOUSE
Out of stock
Price per bottle. Available for sale as a 12 pack
SILVER - Decanter Asia Wine Awards - June, 2018
SILVER - IWSC London - August, 2018
Sam Kim - Wine Orbit - 13/5/20
92 POINTS
It's intensely aromatic on the nose showing grapefruit, crunchy apple, feijoa and lemon peel characters. The palate delivers excellent fruit intensity and vibrancy, together with fine texture and juicy acidity, making it immensely appealing. At its best: now to 2022.
CROWDED HOUSE
Out of stock
Price per bottle. Available for sale as a 12 pack
Huon Hooke - The Real Review - May 2018
Light to mid-yellow colour with savoury nutty, straw and toast aromas. A trace of malt. The wine is delicate, light to medium-bodied and not especially concentrated, but has attractive flavour and style, finishing clean and dry with a pleasingly savoury aftertaste. Cleansing acidity keeps the finish fresh.
Newcastle Herald - May 2018
Since the first from the 2000 vintage, the Shaw + Smith M3 chardonnays have been invariable among the nation's best. This 2016 is lime green-tinted straw and has aromas of apricot and macadamia nuts. The front palate has elegant white nectarine flavour and drag-on fruit, lemon curd, brioche and cashew oak meld on the middle palate. Slatey acid features at the finish.
GOLD - James Halliday Chardonnay Challenge 2017
GOLD - Royal Melbourne Wine Awards 2017
Privacy Policy
Joval Wine Group (NZ) Limited NZBN 9429035978589 respects the privacy of individuals by treating all personal information as confidential and by handling it in accordance with the Privacy Act 1988 (Cth) and the Australian Privacy Principles (APP). The full text of the APP is available at www.privacy.gov.au.
In this policy:

(a) Personal information refers to any information or data provided to us such as name and address, date of birth, contact phone and fax numbers, email address, credit card details, where relevant to the products or services we are providing to you, your financial information;
(b) Website means catalinasounds.co.nz, or a related website operated by the Company; and
(c) References to 'you' and 'your' mean you, the user of the website and provider of personal information.
Privacy Principles
The Company has implemented internal policies and procedures to ensure that personal information is dealt with in accordance with strict standards of security and confidentiality. By ordering the Company's products and/or using the website, you are deemed to have consented to the collection of personal information required to complete the sales transaction, including your credit card information.
Use and Collection of personal information
The Company collects, uses and stores personal information for the following purposes:

- Identifying its customers and potential customers, including their authorised representatives;
- Processing orders or enquiries received, including via the website;
- Supplying products, services or other benefits to be offered to customers;
- Informing customers of marketing initiatives that may be of interest to them;
- Market and marketing analysis (subject to consent);
- Data processing for statistical purposes (subject to consent);
- Sending advertising materials, newsletters, competition details and other promotional and commercial communication initiatives to customers by email and/or text message; and
- Developing and implementing initiatives to improve our products and services.
Any additional purpose for the collection of personal information (not set out in this policy) will be identified at the time that the Company collects personal information from you, or as soon as practicable afterwards.
Where possible, the Company will collect personal information directly from the individual concerned. However, in some circumstances, the Company may need to collect personal information from authorised third parties (for example, your representative). If we are not provided with all the required personal information, we may be unable to process your order or other enquiry.
The Company collects your personal information in the following ways:

- When you login to the Company's website and/or online services;
- When you enter any of the Company's competitions and trade promotions;
- When you complete a registration form;
- When you contact the Company about its products and/or services by telephone or using our "contact us" page on our website or any other part of our website;
- During negotiations and/or business transactions with you;
- When the Company supplies products and/or services to you; and
- When the Company responds to an enquiry from you.
Anonymity
If you are making a general enquiry regarding our products through our website, you will not be required to identify yourself. However, if you order goods or services through our online services or website, you will be required to identify yourself so that we can provide the goods and services to the correct person at the correct address.
Disclosure
Except where indicated above, the Company will not disclose your personal information to a third party, unless:

- The disclosure is made as part of giving effect to a purpose for which the information was collected;
- You have consented to the disclosure;
- The third party is an external service provider that assists the Company operate the Company's business and is a party to a confidentiality arrangement with the Company;
- The third party is a person involved in a dealing or proposed dealing (including a sale) of all or part of the Company's assets and/or business;
- That disclosure is to a related body corporate of the Company;
- The disclosure is to an entity that licenses products to the Company;
- The disclosure is reasonably necessary for the establishment, exercise or defence of a legal or equitable claim; or
- The disclosure is permitted, required or authorised by or under any law including under the Privacy Act 1998.
We are not likely to disclose your information to overseas recipients. If in future we wish to disclose personal information to overseas recipients, we will only do so with your consent or otherwise in compliance with the Australian Privacy Principles.
Using the Website
The Company collects and retains data for the purpose of supplying you with, and for the processing of payment for, goods and/or services.
To ensure the Company is meeting your needs, and to develop online services, the Company may collect information from its website server logs. This technology is not used to access any other stored personal information, preventing users from being identified.
The Company may use cookies to collect information from you. Cookies identify a particular computer to the Company's server. The Company may use the information collected in this way to provide the user of that computer with a personalised experience of the website. Your browser may allow you to disable cookies. If you do this, your experience of the website will not be personalised.
Cookies are automatically deleted when you exit the website or close your web browser.
Marketing
The Company may use personal information to advise you of new services and marketing initiatives that may be of interest to you. This may include special product offerings and general information about our business.
If the marketing is received by you by email or by social media, there will be a link on that email or social media contact by which you can unsubscribe from receiving that marketing material.
The Company does not disclose personal information to a third party for the purpose of allowing them to direct market their products or services to an individual, unless that individual has expressly consented to that disclosure.
Updates to your personal information
If your personal information changes, please contact the Company to update this information. The Company may also contact you from time to time to check that your personal information is still accurate.
Security
The Company is committed to maintaining:
- Safeguards to protect personal information against unauthorised use, disclosure, access, alteration, destruction and accidental loss;
- Industry standards for the security and protection of personal information (anti-virus software is regularly updated in order to protect the Company's systems and data); and
- Internal policies on management of personal information, and staff training to ensure compliance with these policies.
Access to Personal Information
Access
The Company will generally allow an individual access to their personal information on request. You can obtain access to your personal information by written request to the Privacy Officer. The Company will endeavour to deal with your request as soon as reasonably practicable. The
Restrictions on Access
The Company may restrict access to personal information in accordance with the APP.
Charges for Access
Subject to the level of the request and the amount of time it takes to collate the information, the Company, at its own discretion, may levy a nominal charge for access to personal information.
Correction to Personal Information
Please advise the Privacy Officer if you think that personal information the Company holds is inaccurate. The Company will take all steps necessary to correct the information.
If the Company is unable to provide you with access to your information or make any amendments, the Privacy Officer will inform you of the Company's reasons for this.
Changes to the Privacy Policy
The Company's handling of any personal information it collects from you (including personal information previously collected) will be governed by the most current version of this policy. Please check this policy regularly.
Complaint Resolution
The Company is committed to constantly improving its procedures so that personal information is treated appropriately. If you feel that the Company has failed to deal with your personal information in accordance with the APP or this policy, please contact the Privacy Officer.
The Privacy Officer will:

- Listen to your concerns and grievances regarding the handling of personal information;
- Discuss with you the ways in which the Company can rectify the situation; and
- Put in place an action plan to resolve your complaint and improve the Company's information handling procedures, if appropriate.
- If this process does not result in an outcome that is satisfactory to you, you may contact the Privacy Commissioner's Office. The Company will work together with the Privacy Commissioner's Office to resolve any issues.
The contact details for the Privacy Commissioner's Office are as follows:
Privacy Commissioner
GPO Box 5218, Sydney NSW 2001
Telephone: 1300 363 992; 1800 620 241 (TTY)
Facsimile: +61 2 9284 9666
Email: enquiries@oaic.gov.au
Contact Information
If you wish to access any personal information that we hold about you, or have a query about this policy, please contact our Privacy Officer:
Privacy Officer
Joval Wine Group (NZ) Limited c/o Joval Wine Group Pty Ltd
PO Box 387 Abbotsford Victoria 3067
Email: privacy@joval.com.au
Security Policy
When using online credit card transactions to purchase goods you must provide valid credit card details.
The Company uses the eWAY Payment Gateway for its online credit card transactions. eWAY processes online credit card transactions for thousands of Australian merchants, providing a safe and secure means of collecting payments via the Internet. All online credit card transactions performed on this website using the eWAY gateway are secured payments, as follows:
- Payments are fully automated with an immediate response.
- Your complete credit card number cannot be viewed by the Company or any outside party.
- All transactions are performed under 128 Bit SSL Certificate.
- All transaction data is encrypted for storage within eWAY's bank-grade data centre, further protecting your credit card data.
- eWAY is an authorised third party processor for all the major Australian banks.
- eWAY at no time touches your funds; all monies are directly transferred from your credit card to the merchant account held by the Company.
For more information about eWAY and online credit card payments, please visit www.eWAY.com.au.
Website Terms and Conditions
Welcome to Catalina Sounds. These are our Terms and Conditions for use of Catalina Sounds, which you may access in several ways, including but not limited to the web, PDAs, mobile phones and RSS feeds. These Terms and Conditions apply whenever you access Catalina Sounds, regardless of your accessibility.
Catalina Sounds refers to the company Joval Wine Group Pty Ltd and associated trading entities.
Use of Catalina Sounds
1. Joval Family Wines Pty Ltd | A.C.N 098 604 212 A.B.N 74 098 604 212 Catalina Sounds is the owner and operator of Catalina Sounds (Operator).
2. Users of Catalina Sounds (Users) agree to be bound by these Terms and Conditions, which are subject to change at the Operator's sole discretion. Your use of and access to Catalina Sounds indicates your acceptance of these Terms and Conditions, as they exist at that time.
Acceptance of Terms
When you access the catalinasounds.co.nz Catalina Sounds website you are governed by these Terms and Conditions.
If you do not accept these Terms and Conditions, you must refrain from using the website.
By accessing, browsing and using our website you acknowledge that you have read and understood and accept these Terms and Conditions. We suggest you periodically re-visit these Terms and Conditions as they may be changed from time to time.
Use of the Website
The content of the website including Marks and Logos are the property of the Operator or have been used with the permission of the owners thereof and are therefore protected by Copyright or Trademark and all other intellectual property rights currently existing.
You agree that you will keep all matters relating to the website, products and operations (including pricing) confidential, and therefore agree not to pass on or promote any information through publicly accessible channels such social media.
The downloading or reproduction of any data or image from Catalina Sounds must not be used for any commercial purpose.
Any information provided to our website will be treated in strict confidence in accordance with our Privacy Policy which you are encouraged to read prior to submitting any personal information.
Your use of the website is at your own risk and the Operator assumes no liability for any damage or virus which may affect your computer equipment or other property as a result of your use of Catalina Sounds Nor is any undertaking given that the website will always be available when an attempt is made to access it.
Whilst the website refers to the Operator's products and services, the Operator does not guarantee that the products or services will be available at all times. Information will be provided on the website if a product or service is not available.
This website provides links to other websites. These external information sources are outside our control. It is the responsibility of Users to make their own decision about the accuracy, currency, reliability and correctness of information found. We do not necessarily endorse any company or organisation linked to or from this website. We accept no responsibility for any information that may appear on any linked websites.
Other than as expressly set out in these terms we make no warranties or representations as to the quality, accuracy or completeness of the content on Catalina Sounds
You agree to fully indemnify and hold us harmless against any expenses, costs, loss (including consequential loss) or damage that we may suffer or incur as a result of or in connection with your use, access to or conduct in connection with this site including any breach by you of these terms.
In no circumstances will we be liable for any indirect, punitive or consequential loss or damages; loss of income, profits, goodwill, data, contracts, use of money; or loss or damages arising from or in any way connected to business interruption of any type, whether in tort, contract or otherwise including our negligence.
Copyright and Intellectual Property
Copyright in this website (including text, graphics, logos, icons, sound recordings and software) is owned or licensed by us. Other than for the purposes of, and subject to the conditions prescribed under, the Copyright Act 1968 (Cth) and similar legislation which applies in your location, and except as expressly authorised by these Terms and Conditions, you may not in any form or by any means:
• Adapt, reproduce, store, distribute, print, display, perform, publish or create derivative works from any part of this website; or
• Commercialise any information, products or services obtained from any part of this website; without our written permission.
Intellectual property displayed on this website (including copyright material and registered or unregistered trade marks) may be owned, registered or licensed to third parties. You must not infringe the intellectual property rights of any third party through your use of this website. You agree to indemnify us for any claims made against us by a third party for infringement of their intellectual property.
Privacy Policy
Any information provided to our website will be treated in accordance with our Privacy Policy.
Security of Information
Unfortunately, no data transmission over the Internet can be guaranteed as totally secure. Whilst we strive to protect such information, we do not warrant and cannot ensure the security of any information which you transmit to us. Accordingly, any information which you transmit to us is transmitted at your own risk. Nevertheless, once we receive your transmission, we will take reasonable steps to preserve the security of such information.
Termination of Access
Access to this website may be terminated at any time by us without notice. Our disclaimer will nevertheless survive any such termination.
Entire Agreement
These Terms and Conditions embody the entire agreement between the Operator and yourself concerning the access to and use of the website.
General
Your use of this site will be governed by and construed pursuant to the laws of Victoria and of the Commonwealth of Australia and you agree to submit to the non-exclusive jurisdiction of the courts of Victoria and of all courts competent to hear appeals from those courts.
Any delay or failure by us at any time to enforce any of the provisions of these terms or any of our rights will not be a waiver of such provisions or rights and nor will it affect the validity of these terms.
If any clause or part of a clause of these terms is properly determined to be invalid, illegal, unlawful or otherwise incapable of enforcement, then that clause or that part of a clause will be deemed to be severed from these terms and of no force and effect but all other clauses and parts of a clause of these terms will remain in full force and effect and be valid and fully enforceable. No clause or part of a clause of these terms will be construed to be dependent upon any other clause or part of a clause.
Conditions of Sale
You must be 18 years of age or older to purchase products from the Operator. Under the Liquor Control Reform Act 1998 it is an offence:
• To supply alcohol to a person under the age of 18 years (Penalty exceeds $17,000)
• For a person under the age of 18 years to purchase or receive liquor. (Penalty exceeds $700).
Products ordered will be for personal consumption only and are not to be resold.
Northern Territory
If you are a Northern Territory resident or ordering this for delivery to the Northern Territory the listing of a product on our site does not constitute an offer to sell that product to you. Prior to any offer or acceptance, additional price checks will be completed, and the price of the product may increase to ensure compliance with the Northern Territory Minimum Unit Price Legislation. This may change the final price calculation for your order
Non Delivery Postcodes:
4605, 4713, 4803, 4816, 4825, 4830, 4871, 4874, 4876, 4892, 4895
Non Delivery Postcodes:
6431, 6435, 6436, 6437, 6438, 6440, 6635, 6638, 6639, 6640, 6642, 6642, 6710, 6713, 6714, 6716, 6718, 6721, 6722, 6751, 6754, 6798, 6799, 6770, 6765
For the following postcodes, we will not supply any product that is in a container of 1L or above, or any beer in glass containers over 375ml: 6718, 6723, 6725, 6726, 6728, 6731, 6733, 6740, 6743, 6753, 6761, 6765, 6770, 6430
Customer Service Policy
The Operator is committed to providing exceptional customer service and quality products. We endeavour to make sure that all products listed on our website are currently in stock and pricing is true and correct.
Price
All prices are in New Zealand dollars. Payment must be effected in the manner described on the website. Prices are inclusive of goods and services tax. In all other respects, the price is exclusive of taxes, duties and charges imposed or levied in New Zealand or overseas in connection with the supply of goods or services.
Payment
Payment must be made at time of transaction. Payment can be made via Visa or Mastercard only.
You will receive a Payment Receipt and Order Confirmation via email once the transaction has been processed and your payment approved. The Order confirmation will show the prices for the items you have ordered, including relevant GST if applicable.
The data registered by you on this website shall constitute full proof of the transaction, including payment.
Title in the goods does not pass to you until payment has been received. Risk of loss or damage to the goods passes to you upon delivery including where delivery is to unattended locations (such as locations which are not attended).
Cancellation Due to Error
You acknowledge that despite our reasonable precautions, products may be listed at an incorrect price or with incorrect information due to a typographical error or like oversight. In these circumstances, we reserve the right to cancel the transaction, notwithstanding that your order has been confirmed and your credit card has been charged. We reserve this right up until the time of delivery of goods or supply of the services to you. If a cancellation of this nature occurs after your credit card has been charged for the purchase, we will immediately issue a credit to your credit card account for the amount in question.
Sale Products
You as the Customer acknowledge that any clearance stock may have packaging defaults due to warehousing storage. These products housed under the "Clearance" page are subject to defaults including scuff marks, old packaging, and/or colour loss to labels. The products enclosed within the packaging, however, are free of defects both in material and workmanship and are of merchantable quality. Should any of the products housed under the "Clearance" page be of unusable quality, the Operator is liable for the replacement of the stock to the customer. Any promotions exclude current and existing Catalina Sounds promotions.
Product Availability
Whilst the website makes reference to products, the Operator gives no guarantee that the products or services will be available at all times. You will be notified as soon as possible if this is the case.
Limitation of Warranty
To the extent permitted by law, any condition or warranty which would otherwise be implied into these Conditions of Sale is hereby excluded. If legislation implies any condition or warranty, and that legislation prohibits us from excluding or modifying the application of, or our liability under, any such condition or warranty, that condition or warranty will be deemed included but our liability will be limited for a breach of that condition or warranty to one or more of the following: (a) if the breach relates to goods, (i) the replacement of the goods or the supply of equivalent goods, (ii) the repair of such goods, (iii) the payment of the cost of replacing the goods or of acquiring equivalent goods or (iv) the payment of the cost of having the goods repaired; and (b) if the breach relates to services, (i) the supplying of the services again or (ii) the payment of the cost of having the services supplied again; and if item (a) or item (b) is not permitted under applicable legislation, to the maximum extent permitted by applicable legislation.
Postage and Delivery
See Shipping.
Returns and Exchanges
See Returns & Exchanges.